The sultan of Sokoto and the supreme leader of the Nigerian Umar, Muhammadu Sa'ad Abubakar III has paid an official visit to troubled Kaduna state.
His visit comes barely 24hours after the visit of the fmr Emir of kano, Sanusi Lamido Sanusi to Kaduna state.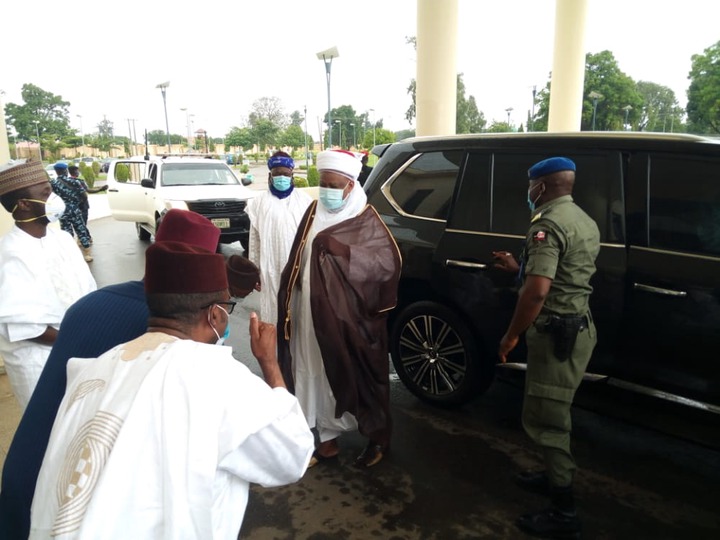 The reason for his visit, though not public, may be connected to the recent unrest in the state.
On arrival in the state, the sultan moved straight to the office of the governor where he held a closed-door meeting with the governor and some other government officials.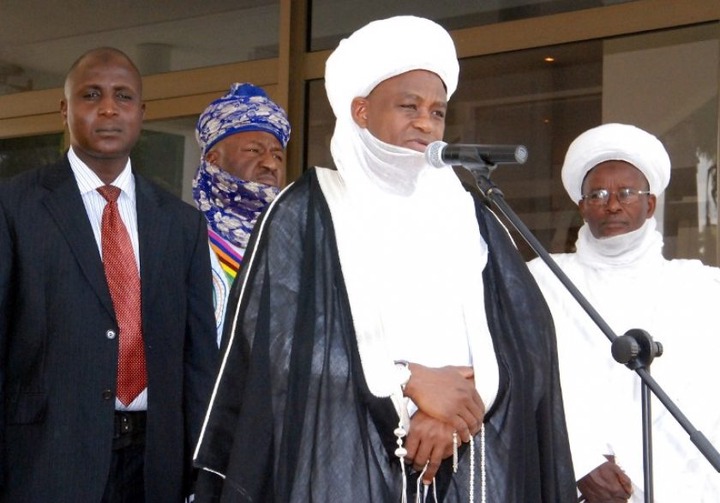 Although the sultan declined to speak with reporters, the governor however mentioned the meeting had to do with the current security concerns in the state and also the economic development of the state.
Recall Kaduna state has been the hotbed of communal crises which has claimed many lives.
The killings have been termed religious owing to the location and the victims which have been labeled as being from both the largely Christian and moslem dominated areas of southern Kaduna.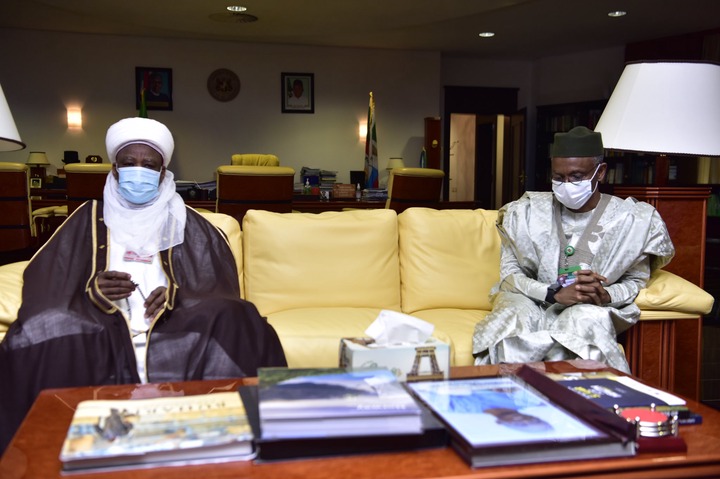 The state was also in the limelight the past week when the governor's invitation to the NBA conference was rescinded over some perceived way the governor has handled the killings in the state.
While visiting, Sanusi had berated the NBA for withdrawing the invitation to Elrufai and had mentioned that his presentation would have given the lawyers the opportunity to further drill the Governor on the crises.
The sultan, however, has not made known his stance on the issue and also did not speak on the crisis.
We are hoping that the visit from these religious leaders will put a lasting stop to the carnage in Kaduna state.